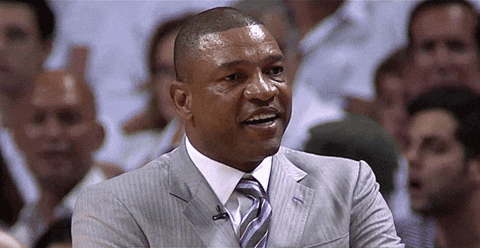 First off I would just like to say how much I love NBA League Pass. I've had the service now for three years and it's been a staple of how I spend my winter nights. Being able to watch almost all of the Warriors games during their current streak has been exhilarating.
This weekend you can watch all of the games on League Pass for free. They are having multiple promotions like this all year and I applaud the NBA for giving prospective customers multiple demos of their top shelf product.
That all said, the Golden State Warriors are currently losing to the Milwaukee Bucks going into halftime, and I can't watch the game because it is blacked on League Pass do the game being aired on NBA TV. That's right. The Association -which owns NBA TV – blacks out games on League Pass – which is also owned by the NBA.
I understand that the league gets a whole lot of money for selling it's product to the cable giants, and thus means it has to blackout games on ESPN and TNT, but it boggles my mind that they could not find a way to workout a deal to be able to show their own games on their own streaming product. It would be like Nike only being able to sell it's shoes in third party retailers and not on its own site. It's crazy making.
So now I'm left with the devils choice of either not watching the game until tomorrow, when one of the most impressive streaks in the history of sports could potentially be snapped, or finding a less than legal streaming option to take in the game.
I'm not the kind of guy who pirates digital goods anymore. I'm not going to hunt down some underground European streaming site to watch the game in extremely low IQ, but part of me wants to do so just on principle.  I realize this is a petty complaint, and I should be thankful to be able to afford League Pass at all. But this is history man, you would think the league would want as many people seeing these games as possible.
Not cool NBA. Not too cool at all.
Ends rant. Have a good Saturday night everyone!